Ranger Accessories Front Grille Chrome Grilles For Ranger 2012 2013 2014
Item Desciption
No drilling required.

Colours:Chrome,Matte Black,Sliver,White,Red,Black Can be Available

Made from tough ABS plastic.

Best finish model, complete fit for the vehicle.

Good looking replacement for original factory part.

Contoured to the shape of the grille.

Front grille Manufactory

Fantastic value for your RANGER 2012-2014

Giving an excellent finishing touch.
Fitting.
- The Ranger T6 grille will fit all the models from 2012 -2014.
- There is no drilling required however you will need to trim the existing grille backplate - for the grille to sit correctly.
- This is a complete kit including grille mesh and Chrome / Red / White / Black letterings.
​
Specifically fit for:
Package Content:
1x Ranger T6 2012 Grille
2x Ranger T6 2012 Grille
5x Ranger T6 2012 Grille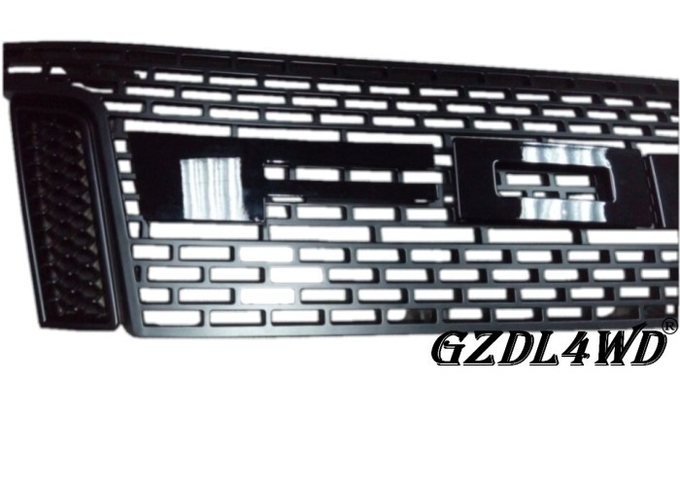 Why Choose US?
1. Good quality
2. Factory direct sale
3. Competitive Price
4. Safe and Reliable Forwarder shipping company
5. 100% Brand new in box, never used or tried on
6. With our professional focus to concentrate, so that our customers save money,effort, worry.
Our services.
1. We are in your side when you need us.
-Especially at these times: You are interested in our product, want to establish business relationship with us.
-You have questions about the purchasing process, the charges of the transportation, the packing, the accurate
specifications and the price of the product.
-You have ideas about OEM and ODM.
2. Small quantity we accept.
3. On-time delivery.
Delivery within 1-22days after deposit for large order, full payment for samples.
4. The designated OEM representative of the distributors in Europe and Australia.